Various games & software programmed by me...
My software is in the Microsoft Store !: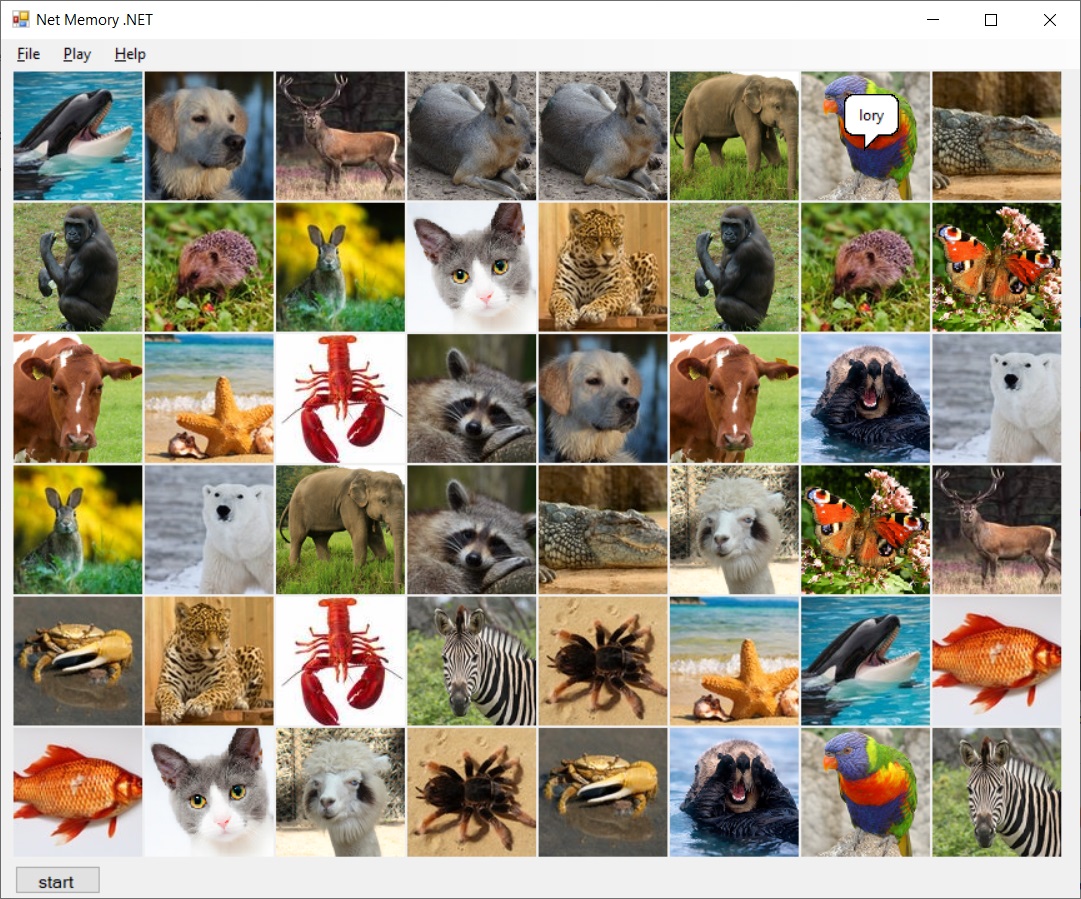 Net Memory .NET English

: a .NET version for Windows, programmed with Visual Studio Community 2019/2017. Your own local IP-address: you will find it by typing 'ipconfig' in CMD or the command-prompt for connecting in a LAN.
Playing in a LAN (Local Area Network) or direct via an UTP-cable works somewhat different from playing on the WAN internet: The IP-address to connect, you fill this in: you can get it by typing 'ipconfig' in CMD, the command-prompt. You can type CMD in the search field on Windows 10 on your taskbar. In CMD look carefully for 'Wireless LAN adapter Wi-Fi' if your connected via Wi-Fi. The IP-address from your opponent on the WAN: you will have to get it via WhatsApp e.g. from him/her. He/she can get it from https://whatismyipaddress.com/ : you have to send it to your opponent via WhatsApp of phone. There may be some MODEM settings necessary, see e.g. for KPN users the document : 'opmerkingen voor KPN gebruikers', in dutch. You can choose from animals, birds, flowers, alphabet, greek alphabet and numbers with different number of cards all integrated in 1 executable. Rightclick the Net Memory .NET English icon in windows startmenu and select more..run as administrator to be able to save recorded games and the Hall Of Fame data!
Remark: Use the 'Send' option in the menu 'Play', in case of a card is staying on the screen or when the program does'nt seem to respond any longer.., while the connection maybe alive!!
If this somehow doesn't resolve your problem, try to RESTORE the remainder of the game with the 'Send' option in the menu 'Play' from the other side of the connection and try to continue the game then. The score should then be resend also.. Good Luck, some times flipping a card results in a hang and the program fails to continue. Likewise a UDP Protocol, TCP/IP connection seems not always 100 percent reliable !
Get to know your IP-address for the outside world : send this via WhatsApp so your opponent can fill it in for Net Memory.NET (remote IP-address) or Net Four In A Row program. Also you may want to configure your MODEM for port-forwarding on port 1200 (old box: look under NAT, Network Address Translation, in my new box KPN type B12 looks somewhat different nowadays: the menu after logging into MODEM I mean.)
Net Memory.exe : Net Memory for Windows installation pack in english & dutch version 17.4.2.4. Old version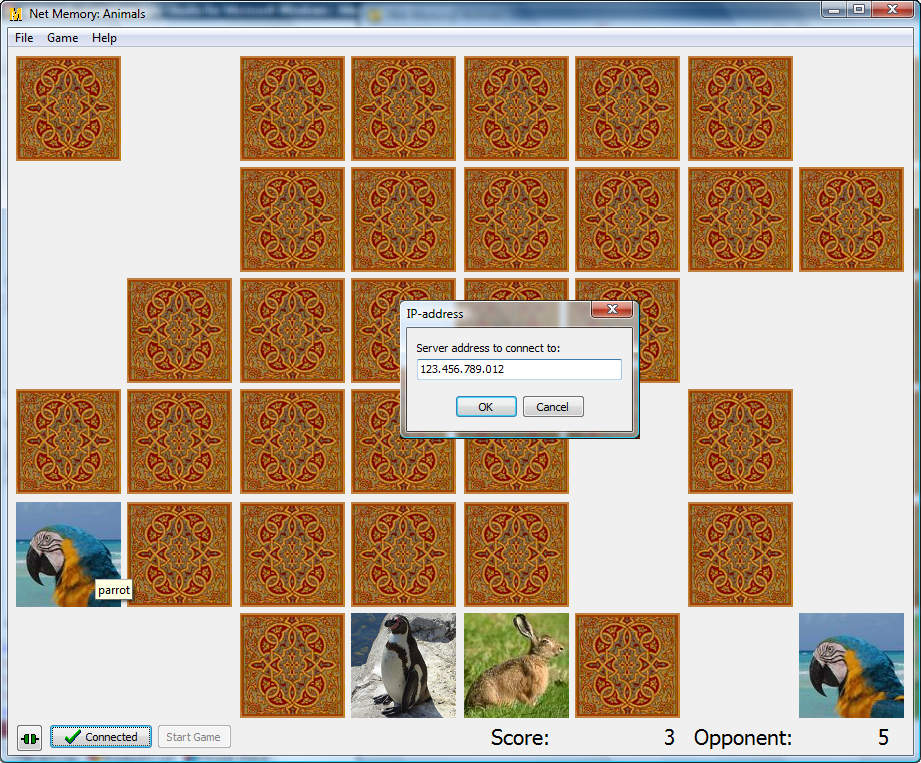 --------------------------------------------------------------- ---------------------------------------------------------------
Net Memory Qt setup at archive.org : version 1.0.1.5 for Windows, link to the download at The Internet Archive. Old version !



Net Memory for the Mac: : Doubleclickable Jar's for downloading on Apple computers





------------------------------------------------------------------------------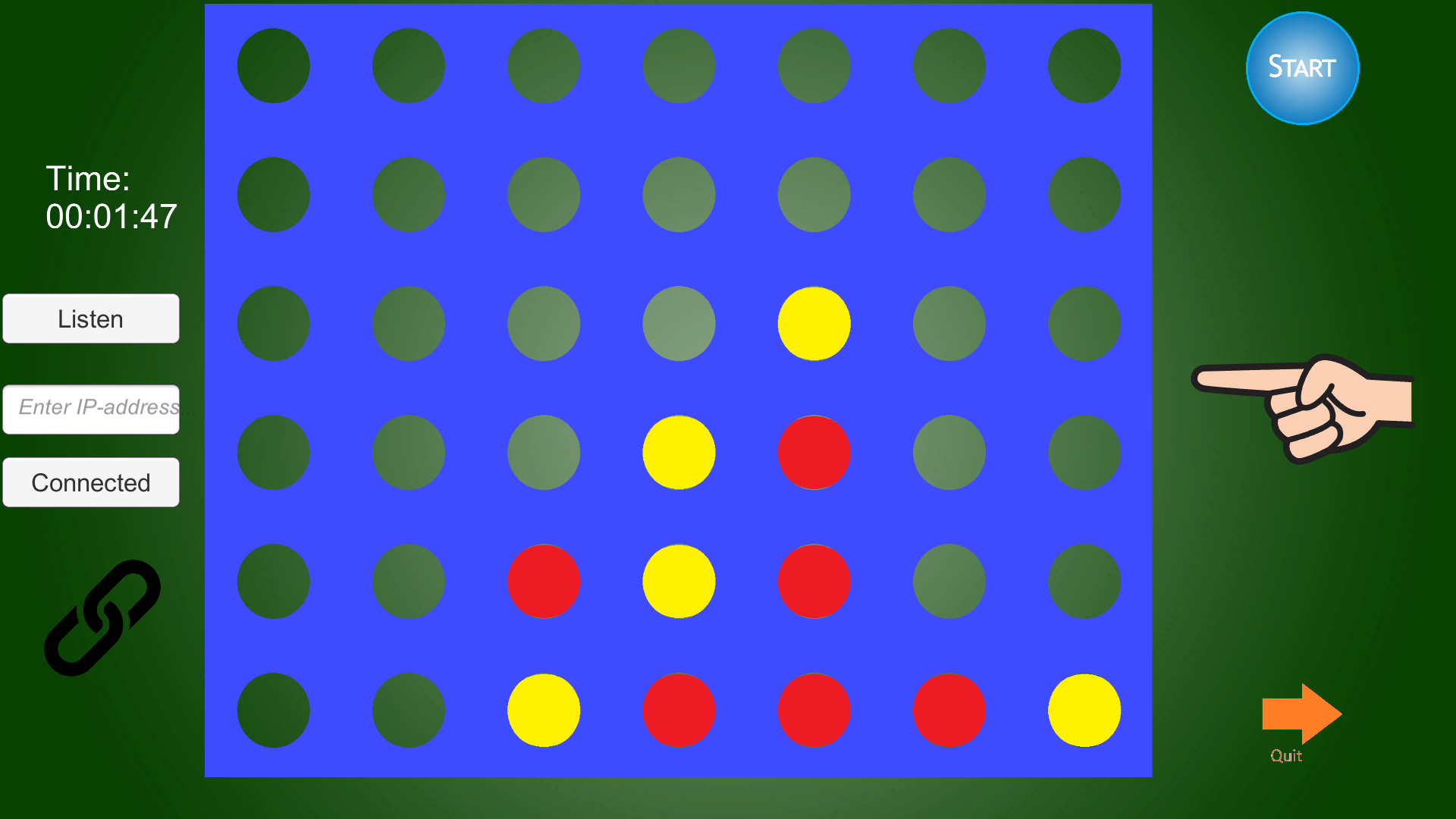 Net Four In A Row

: An Unity / Visual Studio Community 2019 program available from the Microsoft Store, Version for 2 players, play via the internet or a LAN against each other!! English language.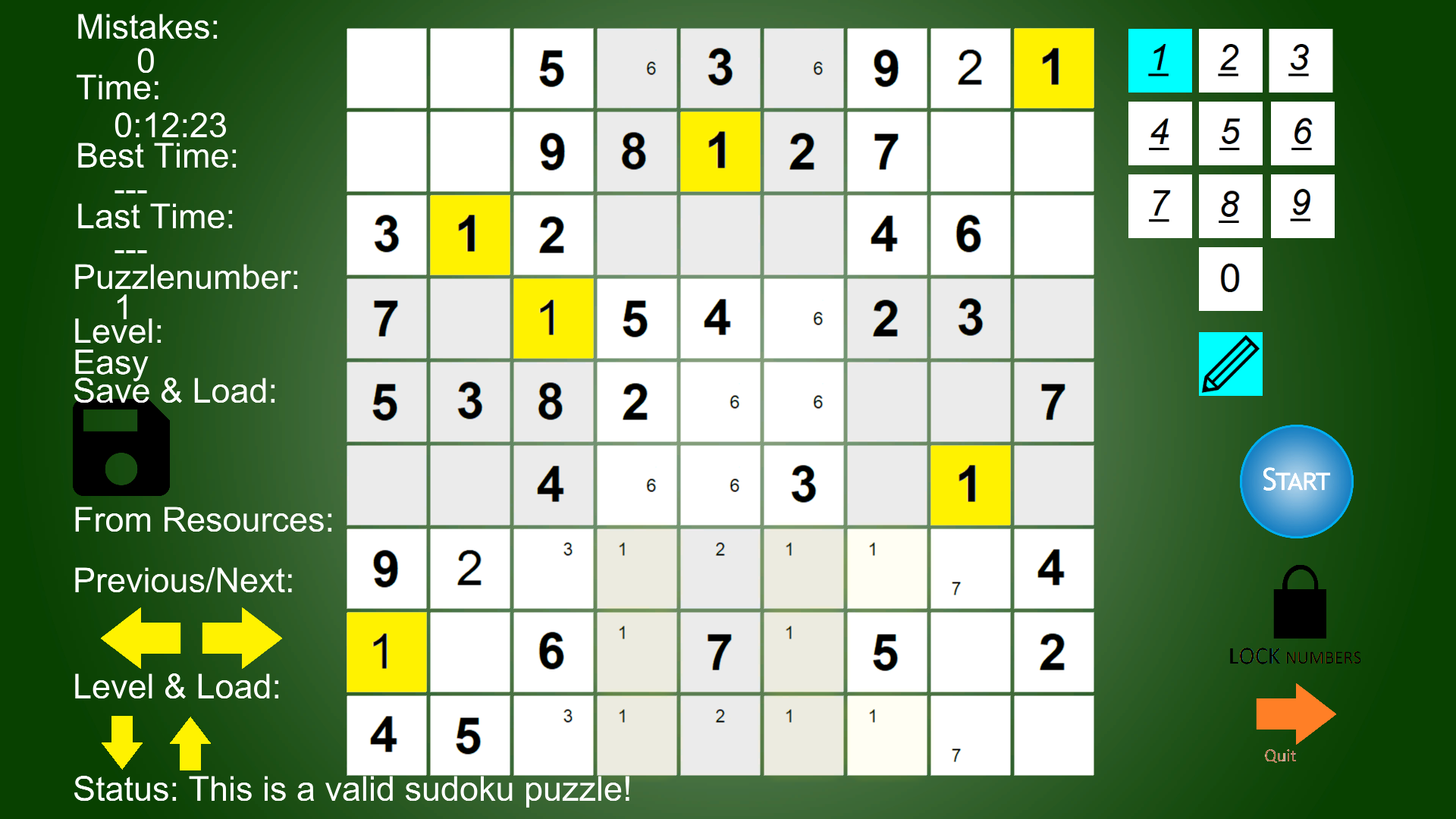 Custom Sudoku is in the Microsoft Store too!: Sudoku puzzle player/helper program: fill in a sudoku puzzle, play it, save it and load it!



Sliding Tiles Puzzle Panda Play with one or more players the Sliding Tile Puzzle of the Giant Panda!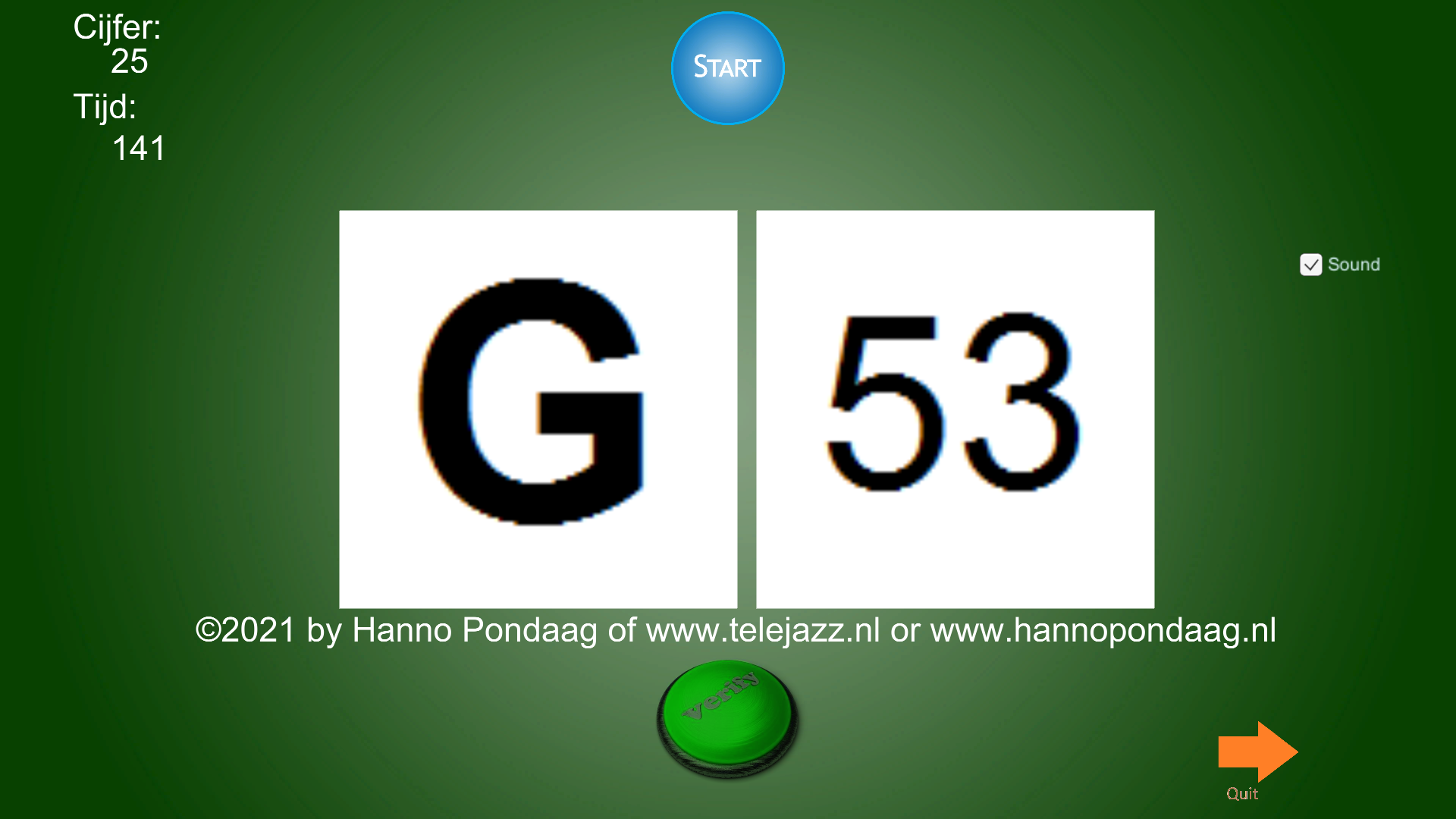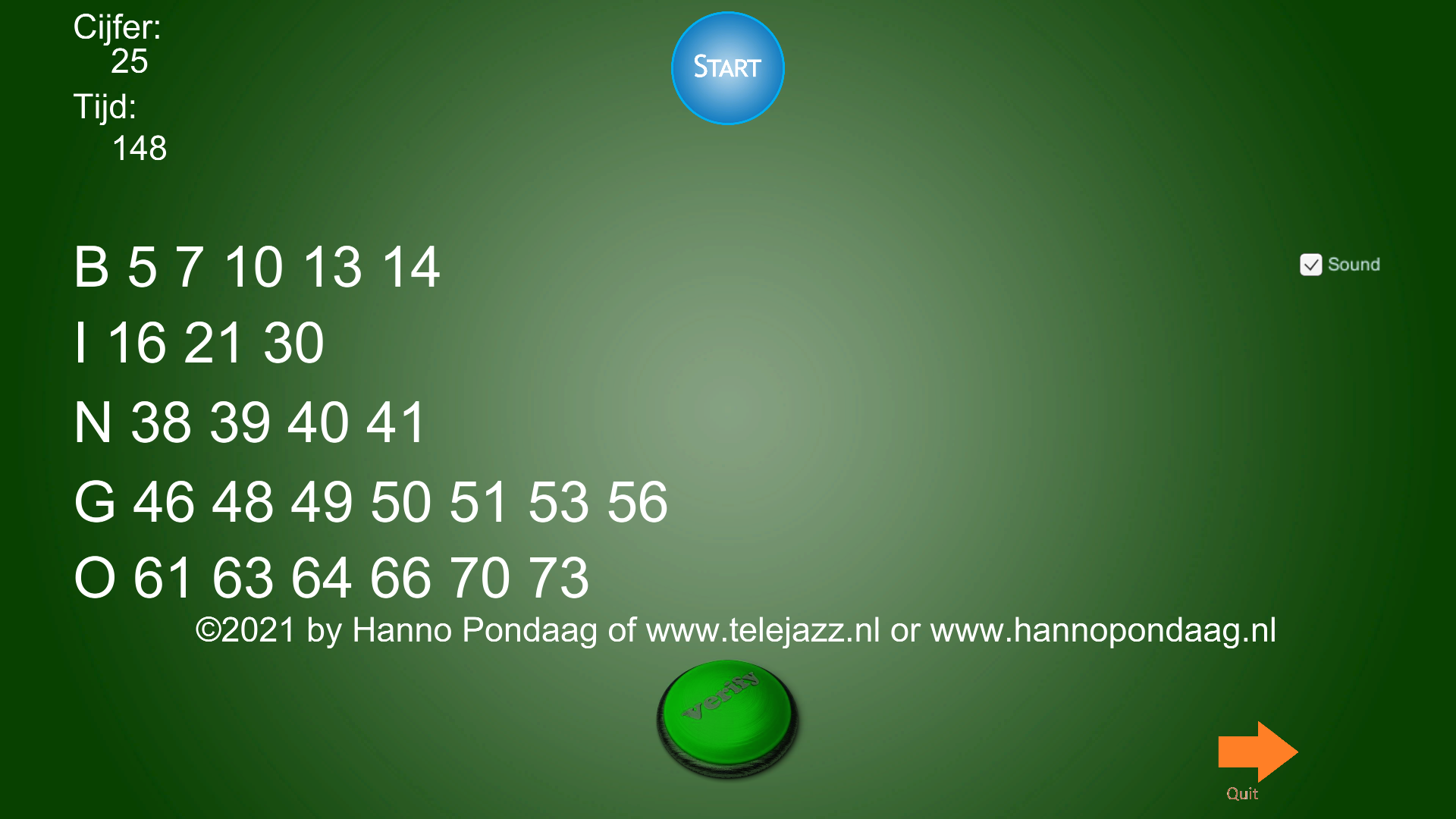 DefBingo available on Windows 10 is in the Microsoft Store!: Bingo Number Generator for the deaf! Now with TTS (Text to Speech).

--------------------------------------------------






NetHangmanSetup.exe : Net Hangman 2.2 : made with Delphi Starter Edition





-------------------------------------------------------------------------------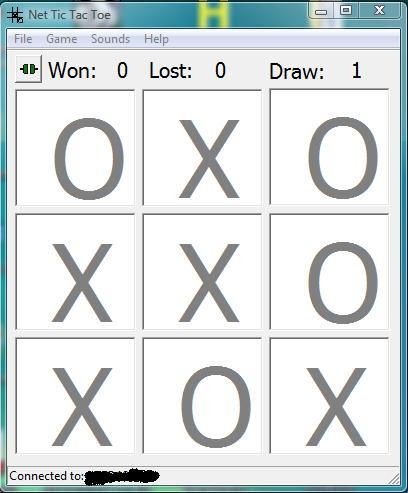 NetTicTacToeSetup.exe : Net Tic-Tac-Toe 2.0.0.0 made with Delphi Starter Edition



Opmerkingen voor KPN gebruikers. Notes for KPN users in dutch.



Tips for My Software: -Type ipconfig at the command prompt to discover your ip4 address to use with one of the games.
- all games: make sure your font size is set to default 96 DPI: this can be achieved in vista: type font in control panel
- Net Memory: first connect then start
- Net Memory: don't play too fast, keep e.g. a minimum time interval of 1 second between mouseclicks
- Net Memory: you can play it via internet and also by connecting a standard network cable (UTP) between 2 PC's or over a LAN.



email me if you have questions: hannopondaag@gmail.com